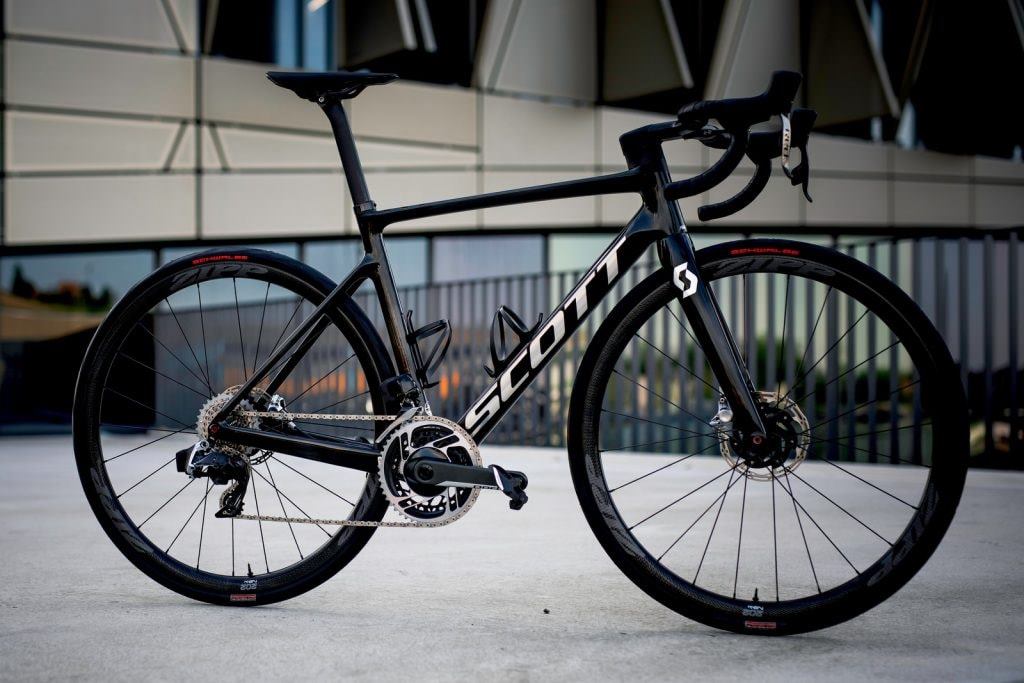 Feedback from test ride of the Scott Addict RC 2020 by Rudy ex professional cyclist, performance coach and in charge of technical solutions at Bcyclet.
"THE NICE SURPRISE"
I have just had the chance of testing Scott's new top of the range road bike. Here are my impressions.
When compared with the 2019 Addict rc, which I already found highly effective, albeit slightly ordinary in its overall feel, the 2020 model is clearly a lot sportier and reactive without being uncomfortable. Truth be told, this model is kitted out with top of the range components: Sram Etap AXS, Zipp 202 carbon tubeless wheels and the frame is made of HMX SL carbon (the stiffest and lightest fibre used by Scott). So it would be difficult not to fall in love with such a well specced out bike.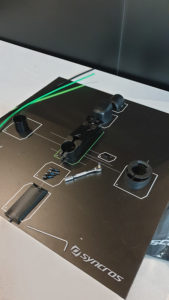 From an aesthetic perspective, the Scott Addict embraces the current trend of full component integration, starting from the brake cables within the frame and the handlebars, which I found a revelation in terms of ergonomics and stiffness. Once on the saddle, you soon realise that the next big evolution comes from lowered bike stays, which again follows a common trend amongst the top performing bike manufacturers. So this bike is really keeping up with the times, integrating components, lowered stays and disk brakes. You may think that there is nothing terribly original here, nonetheless this bike embodies perfect detailing and I really appreciate the fact that Scott has rolled out a new generation bicycle whilst preserving a sobre timeless design.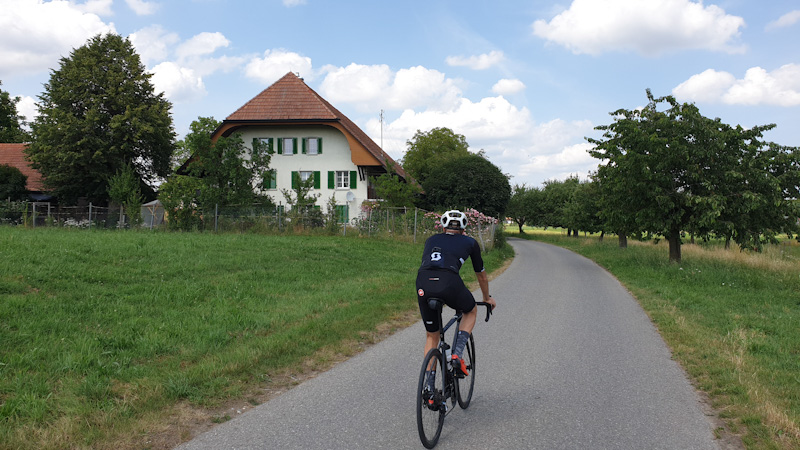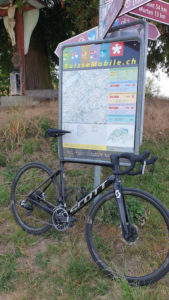 Once on the road, I notice that this is clearly not the same bicycle as the previous model. It accelerates fast and asks you to give it more! This bike flies as soon as you exert any pressure on the pedals. At the same time this bike is enjoyable even at a relaxed pace and thanks to its 28 mm tubeless tyres you can dial in your levels of comfort by simply adjusting the tyre pressure slightly.
Downhill the bike is precise and easy to tip into corners whilst tracking as if it was on a railway line. Braking is obviously reassuringly effective thanks to the bike's 160mm disk brakes. I am personally not a great fan of disk brakes on road bikes but on this Scott they work remarkably well, aside from some slightly annoying noises coming from the disks. Maybe it's just a question of proper bedding-in but in any case nothing that penalised pedalling efficiency even when pushing a big gear or on hard accelerations from a stand-still, where I never perceived any friction on the disc pads.
In conclusion I can tell you that this Addict RC 2020 is a real racers bike, which can be further dialled in to suit your riding style through a different choice of wheels and tyres.
Pros: Modern design without it being overly extravagant, handlebars and general handling.
Cons: No choice on stem length if bike is ordered fully assembled.
Rudy Lesschaeve: ex elite and professional cyclist. Performance coach and in charge of technical solutions at Bcyclet.