Put simply, Bcyclet is a one-stop solution to all your cycling needs. Discover more below.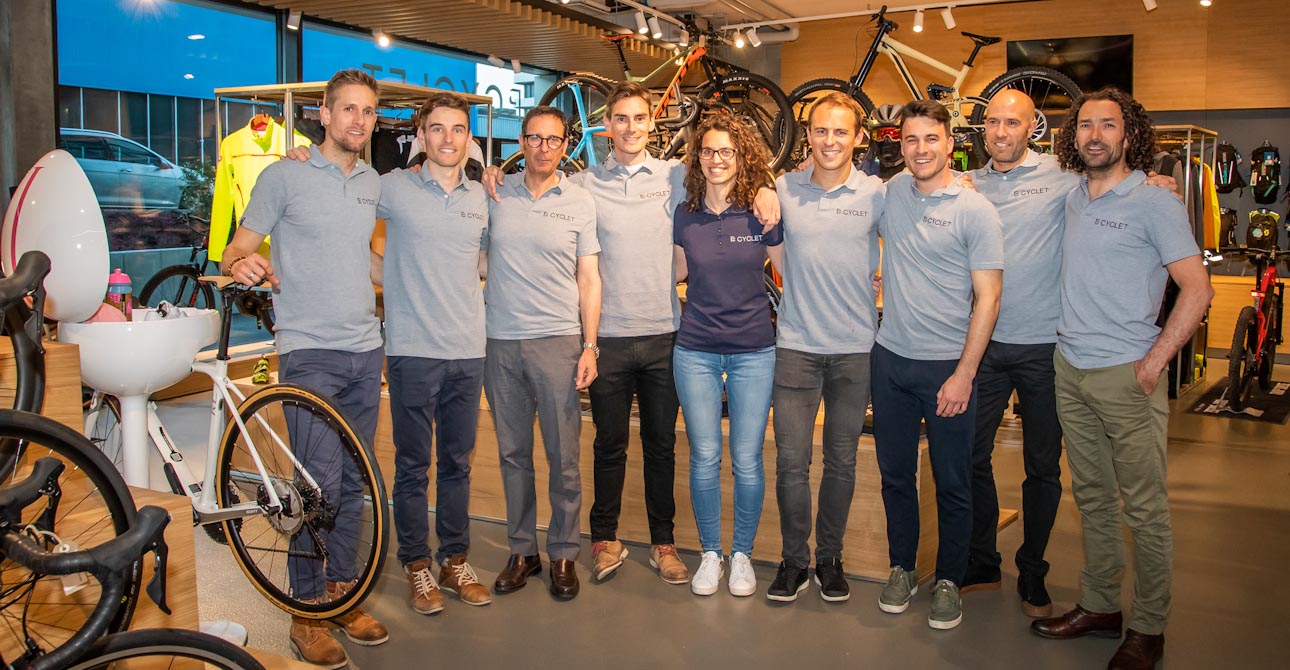 Built by a dynamic team of keen cyclists, Bcyclet is passionate about making every cycling experience the very best it can be. From our rental and holiday services, to our new premium boutique, Bcyclet is all about helping you discover a new way of cycling. Founded in 2013, we now have three offices in Geneva, Corsica and Provence but our services extend across Europe.
Why travel with us ?
Bcyclet makes sure tourism stays "handmade". Like true artisans, Bcyclet offers tours tailored to your interests, making sure your trip is everything you wished for: good food, wine, hotels, warm welcomes and all round satisfation.
Our wide range of tours have been designed with every cyclist in mind, regardless of budget. You can choose to go self-guided, book into one of our tours or let us plan a bespoke trip just for you.
Our European team and our local knowledge of different regions ensures that we  deliver the most authentic and unique travel experiences – whether you want the very best food, quaint hotels or untouched routes we've got it all!
Why rent a bike from us?
Top quality bike and professional maintenance make our bikes your best choice to enjoy all our destinations.
We deliver bikes anywhere in the Alps, Provence, Corsica and Switzerland 7 days a week all year round. Our selection of high-end bikes covers all terrains from road cycling to mountain biking for women, men and children. We even have state of the art e-bikes and urban mobility solutions.
Why buy a bike from us?
Large choice of bikes and services as well as warm welcome and profesionnalism from Gérald and Rudy.
Our customers deserve the very best, which is why our curated collection of bicycles includes the latest models from Scott, Tour de Suisse, and Orbea as well as, in our super premium offerings, hand crafted bikes from Italian specialists Sarto and Passoni. Gérald and Rudy, are also here to properly fit your bike and transform your future rides!
Why race with us?
Our team is always looking for the next big adventure. That's why we created Bcyclet Inferno, the ultimate cycling challenge across some of Europe's toughest cols. Stay tuned, because we've got a lot more in store!
As crazy as us, our Bcyclet Inferno is our best definition of a race. Challenging adventure in the most famous passes of the world, the Bcyclet Inferno is also and especially a race to share with your best mate.
Rental.
Find now the bike of your dreams.
Travel.
Discover our cycling tours.