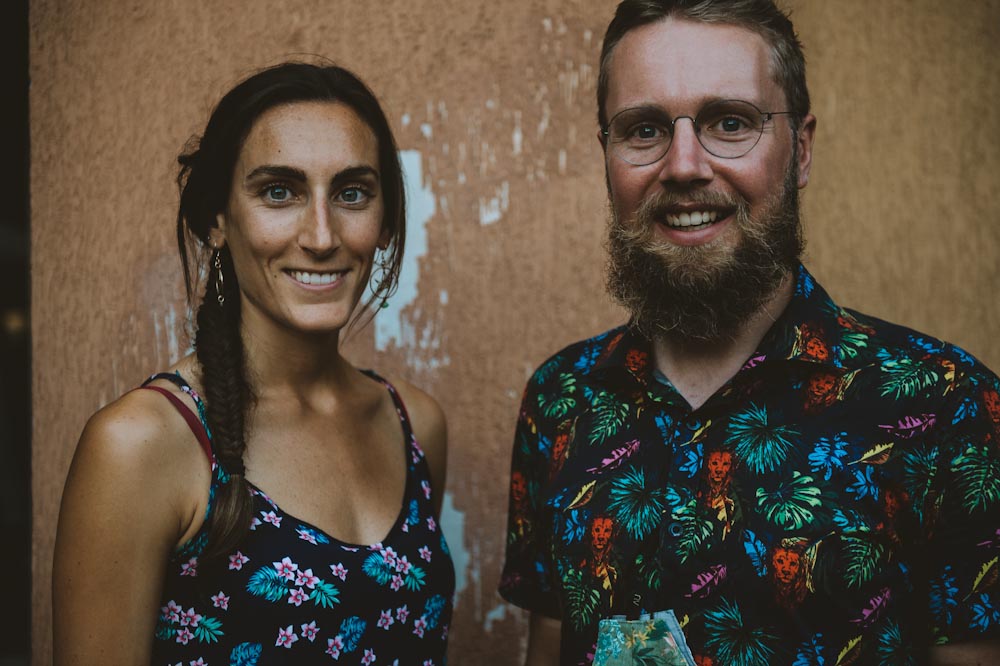 Chloé shares with us some of her secrets that allowed her finish the 2020 Bcyclet Inferno Race, although she only started cycling 3 years ago! She provides a good example of the spirit of the Inferno Race: not only one of the hardest courses to challenge the best cyclists in the world, but also the perfect playground for all the more normal cyclist who are looking to challenge themselves to become an Inferno Race finisher!
You were the only female participant in 2020. Do you have some words of encouragement for other women thinking about tackling the Inferno Race?  
When I first heard about the Inferno Race, I had the same reaction as almost everybody else: almost 500km and 11000m of climbing in two days, that's impossible! But as I like challenging myself, I eventually wanted to give this adventure a try. In retrospect, I can say that with proper physical preparation and most importantly, the right mindset, it is feasible for everyone. I encourage all fellow cycling women to register and not to be intimidated by the course. Besides, the Bcyclet team is supporting you all the way to Nice (filling your bottles, making you sandwiches, and cheering you on) – this is definitely comforting and reassuring.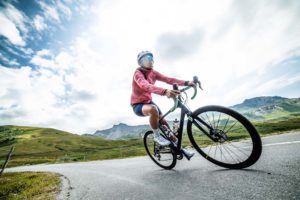 How did you experience racing with a team partner?
To approach this type of race, being in a team of two is all but essential! All along the way, you can motivate each other, support and cheer each other on. Although Konstantin is a better cyclist than I am, he agreed to be my partner. Therefore, I could never imagine to quit and to let him down. Even in the hardest moments of the race, having a partner pushes you to surpass yourself. I was also thankful he was there for all the technical issues (like when I got my bottle stuck in my wheel at the Col de la Madeleine) and for the long kilometers facing the wind in the valleys. Then, we caught up with another team the first day and stayed together until the end of the race, which allowed me to overcome hard times and to persevere.
How did you prepare for the Inferno Race?
I started cycling only three years ago, and I sometimes still fall because of the clipless pedals I only started to use last year! This makes me think that it is not all about physical training: having a strong mind is mandatory for this type of challenge. During the pandemic confinement, I practiced a lot on the home-trainer, this has definitely increased my abilities. You have to get prepared to sleep less than usual and to stay two days in a row on your saddle. For this year, Bcyclet organises long rides once a month, which gives you the opportunity to spend several hours on the bike and get used to long efforts.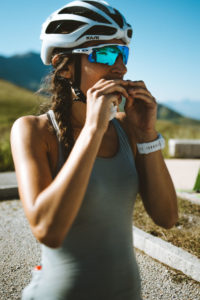 What are your best memories of the Inferno Race?
Amazing landscapes, a perfect organization, strong moments of sharing, and most of all, an arrival at the top of the Col de Turini rich in emotions in the arms of my darling, who had just finished the race with his teammate! To conclude, I would say that the Inferno Race is more than a sports adventure, it is also a human adventure. After 48 hours all together, with the other participants, the volunteers, and the Bcyclet team, we built and consolidated strong friendly ties. Just for this, I am ready to suffer on my bike every year!